Pledgeling
Pledgeling Donation Widget
The Pledgeling Donation Widget is a secure way to accept donations. Nonprofits can completely customize the form with their logo, a cause message and brand colors.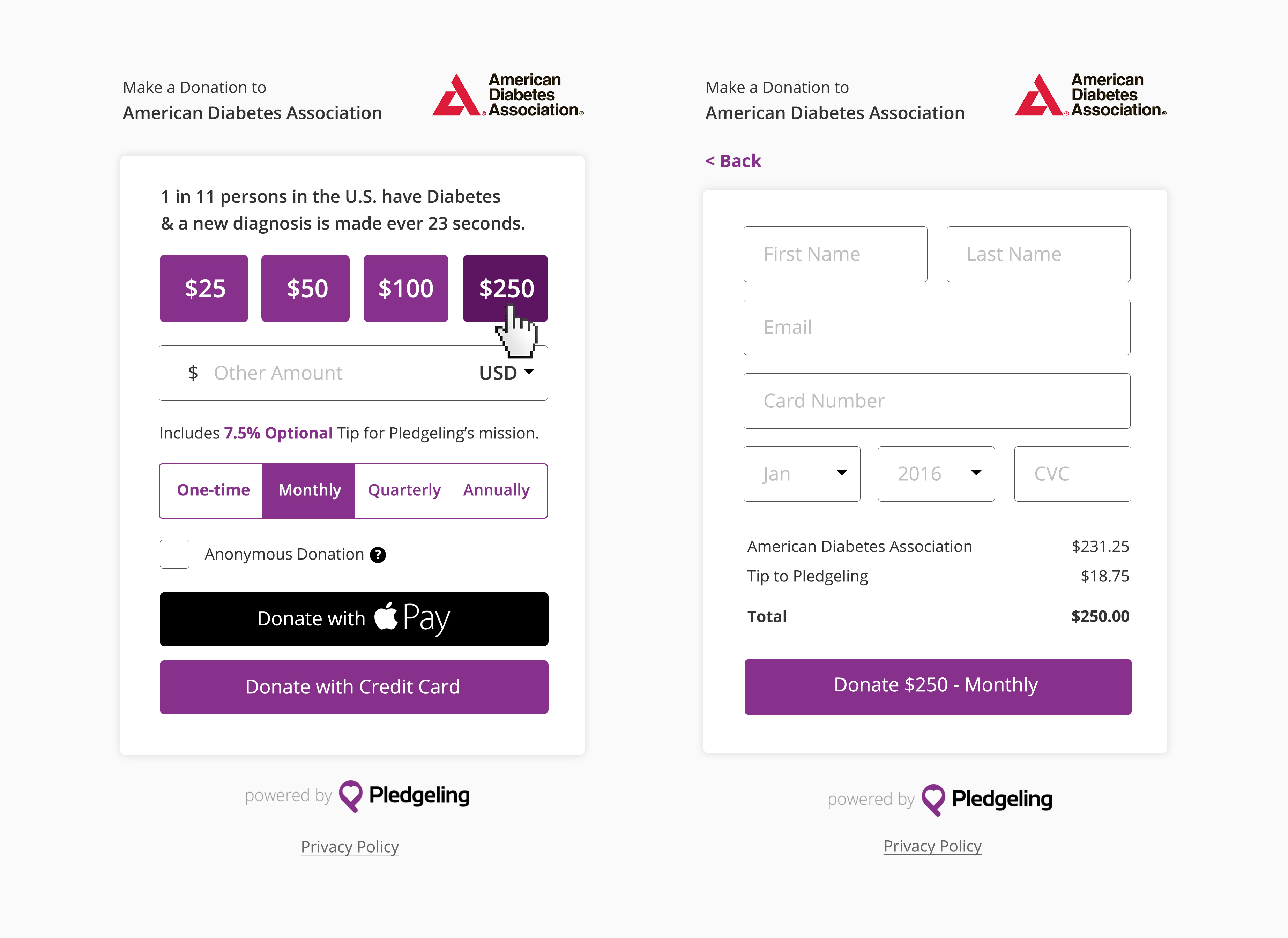 Pledgeling Impact Widget
The Pledgeling Impact Widget is updated real-time via the Pledgeling API. It displays the impact made from donations raised, using accurate dollar values supplied by the associated Nonprofit. The vision behind the impact widget was to increase transparency between the Brand, their partners, and their consumers, and to be able to display real-time social good.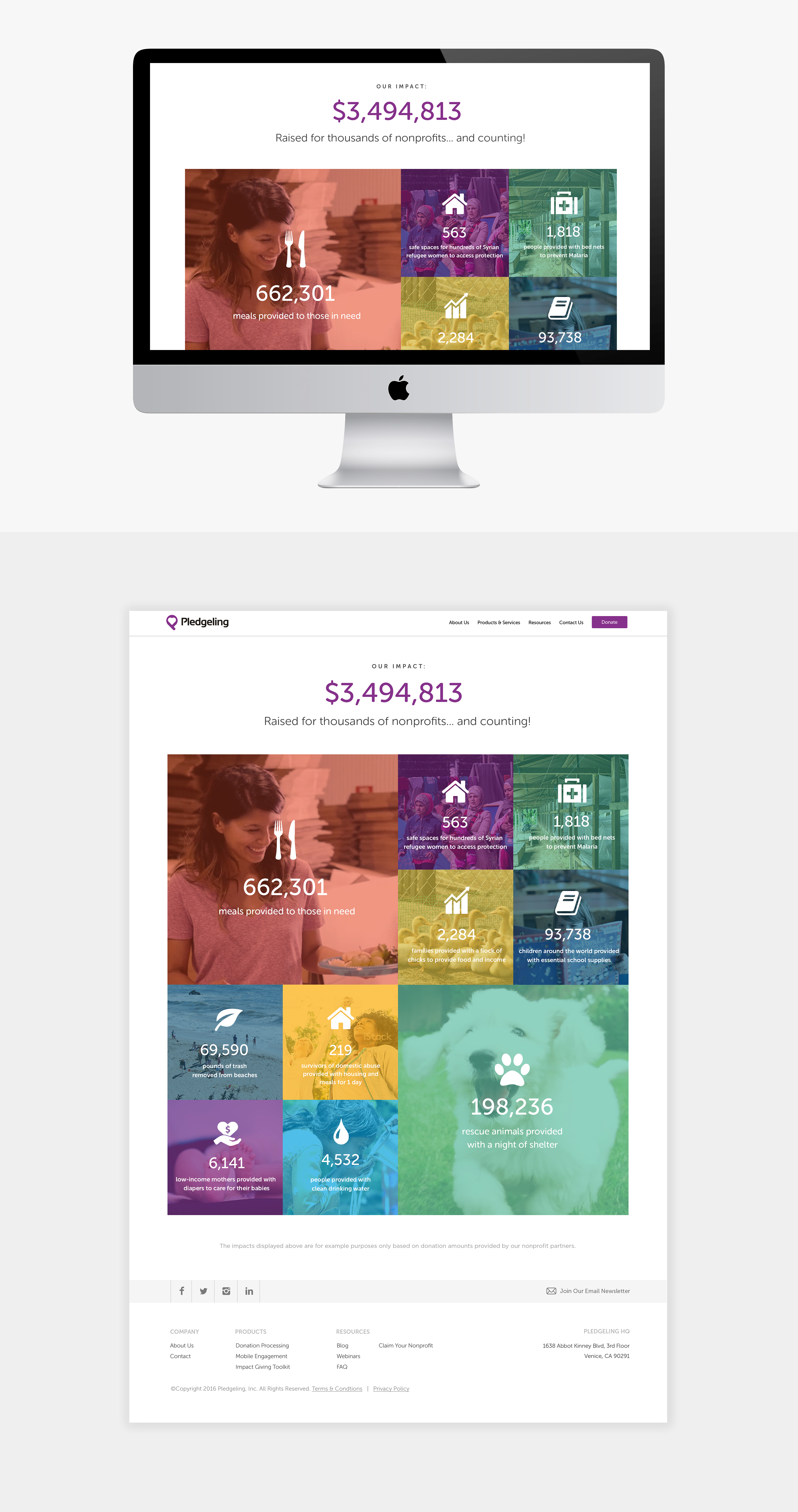 Pledgeling Blog

Pledgeling Clients & Nonprofit Partners
Discovery – Project C.A.T.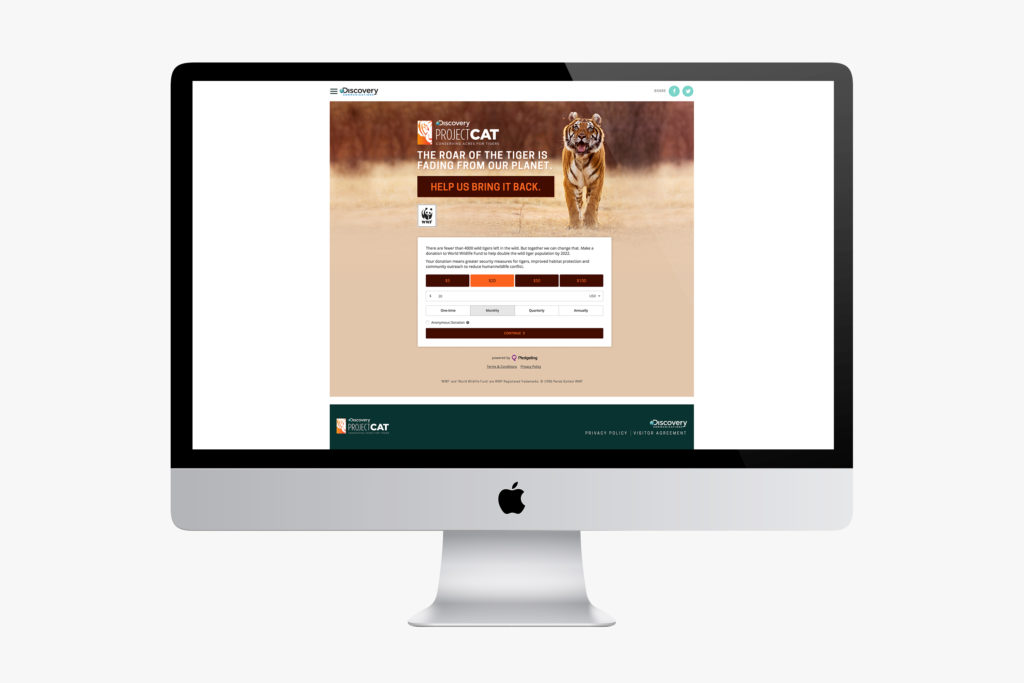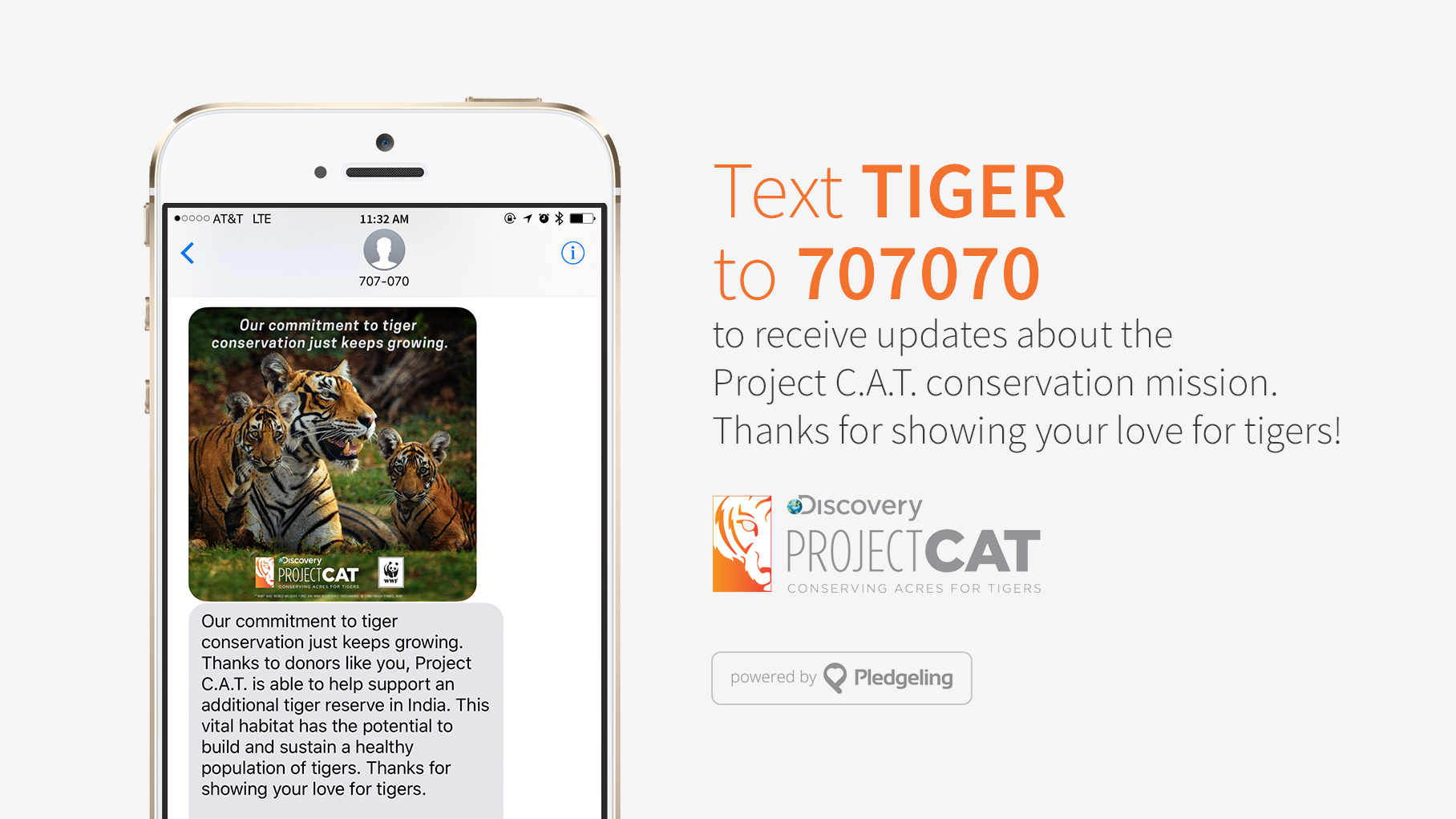 Evite
Tinder – Swipe Right for Sisterhood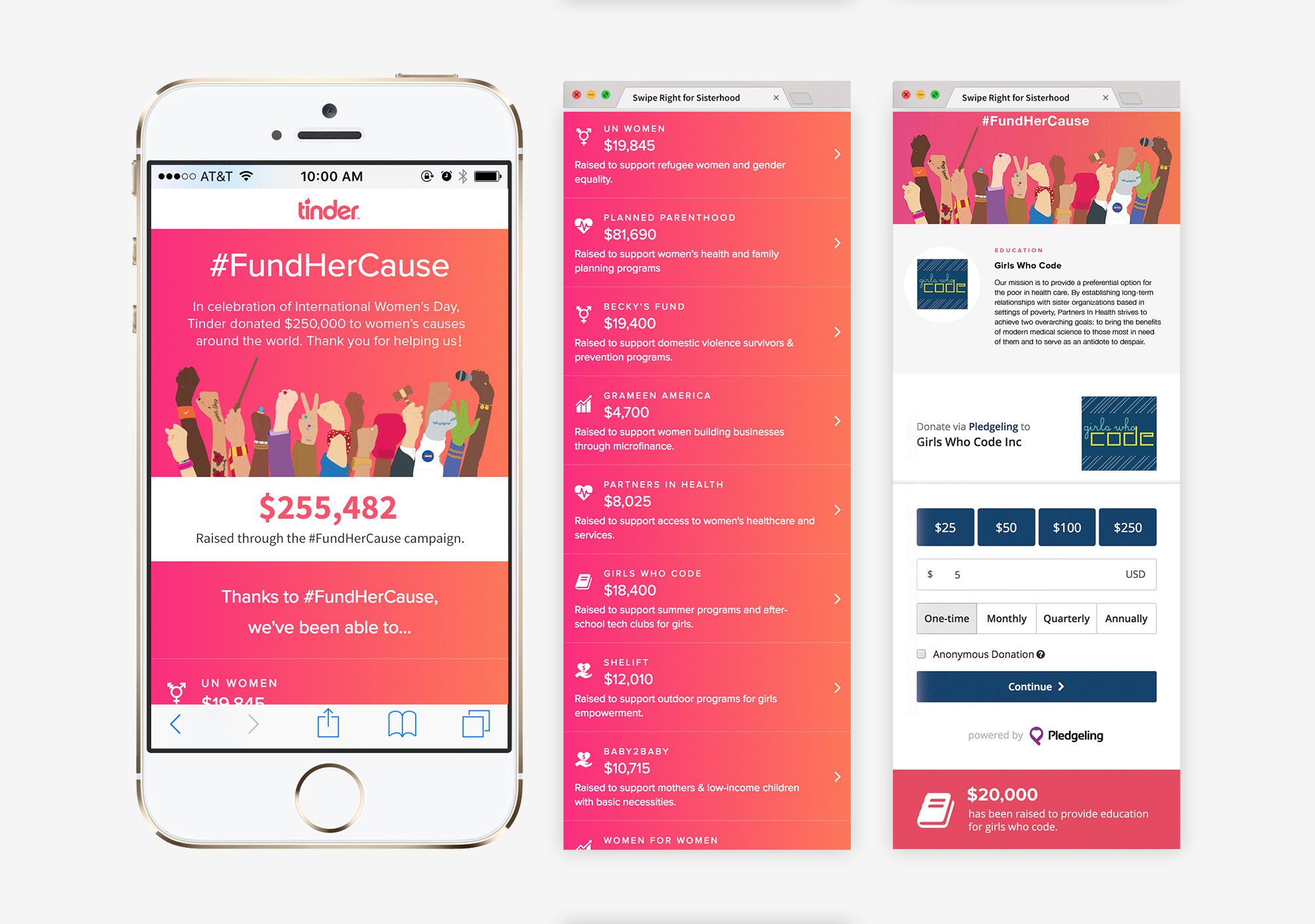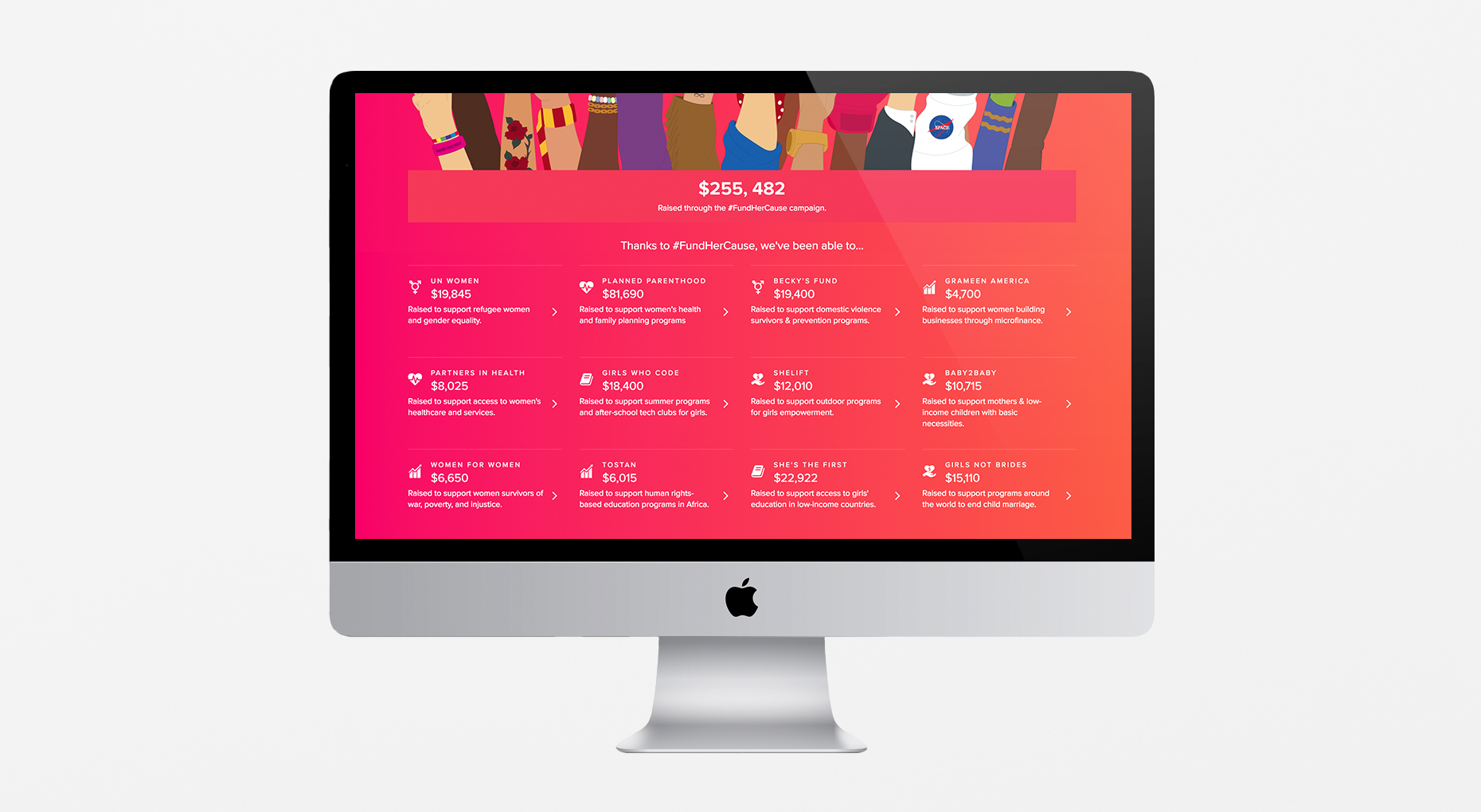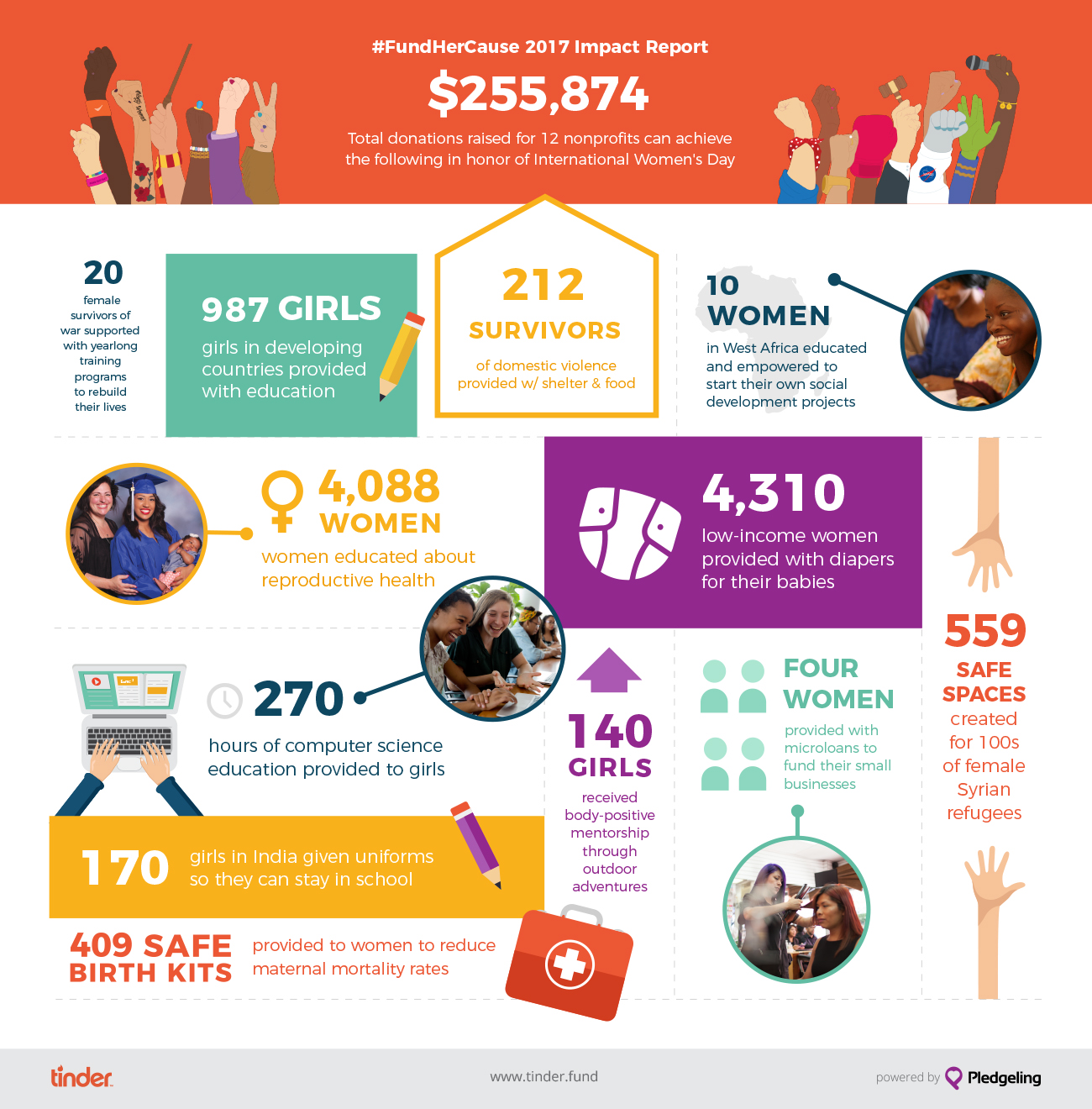 Highlight
Wordpress Implementation